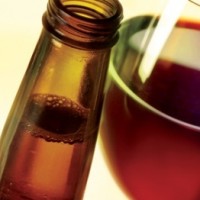 As I have written here before, I am a beer and wine tourist. Ann and I will take off on a weekend afternoon just to visit some winery or brewery in the area, and when we travel farther afield, we always bring a list of likely spots to hit along the way. (Some smart economist has probably already figured out the financial value of such tourism; I can tell you that we dropped a tidy pile of cash into the winery/brewery economy of Michigan on a recent weekend visit.)
Beer and wine tourism isn't always about visiting specific places – it can also involve attending specific events. Madison's Great Taste of the Midwest, one of the country's oldest and largest beer festivals, brings literally millions of dollars into the Dane County economy every August as visitors come from all over the country to stay in hotels, buy restaurant meals–and take home carloads of beer they can't get anywhere else. The Isthmus Beer and Cheese Festival on Saturday January 18 is getting a reputation as an event worth traveling for, too. And there's a new event coming this summer that's likely to create quite a buzz: the Bacon, Brew and BBQ Fest at Angell Park in Sun Prairie set for July 12. The event is still in the planning stages and the lineup of participating brewers and restaurants is still being set. But with the three magic words – bacon, brew, and BBQ – it can't help but be great, right?
Tickets will go on sale March 1.. Will Ann and I be there? Was Lincoln a car?