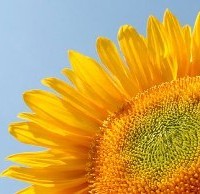 In 1961, the Belgian composer Jacques Brel wrote "Le Moribond," a dark song about a man about to be executed, and sang it in an unsentimental, almost jazzy style. Sample lyric, translated to English:
Goodbye, Tony, I didn't like you too much you know
It's killing me to be dying today
While you are so vigorous and full of life

And stronger even than boredom itself
In 1964, the poet Rod McKuen rewrote it (and gave it a new title), but a recording of the new version, by Bob Shane, didn't become a hit. The Beach Boys cut it in 1973, but decided not to release it. The producer on the Beach Boys sessions, Terry Jacks, recorded it himself after rewriting some of the lyrics yet again, turning the protagonist from a condemned prisoner into a guy dying of something generic. Brel is a macho guy facing death casually, smoking a cigarette and waving away the blindfold as the firing squad takes aim. Jacks, however, is a man of the 1970, earnest and sensitive, trying to leave nothing unsaid before he joins the Choir Invisible. And 40 years ago this month, "Seasons in the Sun" by Terry Jacks hit #1 in America and stayed there for three weeks.
People are not usually neutral about "Seasons in the Sun." Fans of 70s music often consider it one of the songs that's essential in describing what it was like to listen to AM radio back then, a great big slice of tasty gourmet cheese. Other people just HATE it. Which team are you on: Team Terry, or Team Kill It With Fire?