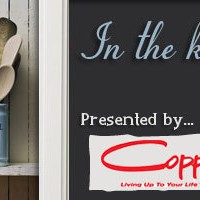 This should be a hit at your next family picnic!

4 cups shredded green cabbage
2 cupes shredded red cabbage
2 whole green onions, thinly sliced
½ cup red onion, thinly sliced
2 tsp minced garlic
1 cup mayonnaise
¼ cup sour cream or yogurt
¼ cup light or dark brown sugar
2 tablespoons lemon juice
1 tablespoon cider vinegar
1 teaspoon Worcestershire sauce
½ teaspoon Tabasco sauce
1/8 teaspoon black pepper, to taste
1/8 teaspoon salt, to taste
Place all the vegetables in a large bowl.
To make the dressing whisk together the garlic, mayonnaise, sour cream or yogurt, brown sugar, lemon juice, vinegar, Worcestershire sauce, and Tabasco sauce in another bowl or blend in a food processor until smooth.
Toss the vegetables with the dressing and coat evenly. Add salt and pepper as needed. Find more great Copp's recipes here.