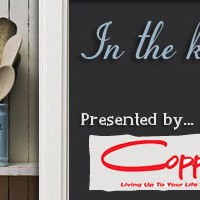 I am on a mission to eat healthier so I've made some changes. I always read labels, try to eliminate as much sugar as possible and add even more fruits and veggies to my diet. And I am happy my favorite grocery store is cheering me on. Copps is committed to sourcing locally grown produce so I know what I'm buying will always be fresh and help support our community. I can also find healthful recipe ideas on the Copps website. Here's one I plan on trying this weekend.

Crudites Salad
2 whole medium carrots, peeled
1 whole medium turnip, peeled
8 oz. gruyere cheese
4 tablespoons champagne vinegar
¾ cup olive oil
3 tablespoons Dijon mustard
¾ teaspoon salt
1 pinch of black pepper
6 cups of lettuce, rinsed and dried
Preparation
Using a mandoline or a very sharp knife, slice each vegetable and the cheese into julienne strips. Set aside.
In a large bowl, whisk together the vinegar, oil, mustard, salt, and black pepper. Toss the reserved vegetables and cheese with the dressing and chill for at least 1 hour.
Divide the lettuce among the salad plates and place equal amounts of the vegetable mixture on top of the lettuce. Serve.
Yield
Serves 6
Cook Time
Prep Time: 20 mins.
Find more great Copps recipes here.