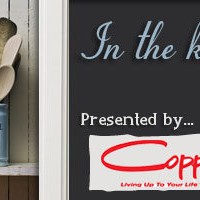 I'll admit it. I am hooking on cooking shows. There's something relaxing about watching other people do all the cooking. Plus, I literally learn something new each time I watch a cooking show and try to utilize those tips whenever I can. I've learned cool ways to squeeze a lemon so you don't get seeds in your recipe. I've learned new ways to use cinnamon. I've learned how to tie a Cornish hen for roasting. The list goes on.
Well, now I've learned there is a new way to learn new recopies and cooking tips in a fraction of the time it takes to watch a whole show on TV. It's with Copps and Pick N Save 5 Minute Cooking Classes on copps.com and picknsave.com. Today I learned the proper way to peel an artichoke and how to roast corn for the perfect corn chowder.
If you need quick, helpful tips on how to prepare salmon or make perfect chocolate ganache all you need is to log onto the website of Copps or Pick N Save and click on the recipe tab. There you'll find dozens of helpful 5 Minute Cooking Classes. Careful, you might get sucked into watching all of them at once! Click HERE to watch a 5 Minute Cooking Class now. Bon Appétit!