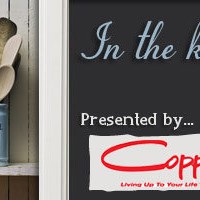 You know the saying, "If your grandmother didn't eat it, then you shouldn't either". I think it is great advice. Although there are probably some fat filled recipes grandma did make, I think the point is to really get in the kitchen and learn how to cook healthy meals from scratch. And perhaps make grandma's recipes a little healthier by today's standards. I find that a lot of the recipes on the Copps and Pick N Save websites follow that. Good food can be low fat and low sugar and low sodium. And you can make it yourself. Who needs preservatives when you can go to your garden for the fresh stuff you need or stop by your local Copps and Pick N Save. Here's a pretty clean recipe that just screams "grandma's house in the summertime." It's one of my personal favorites.

Ingredients
2 cups cucumbers
1 pinch salt
¼ cup vinegar
1 tbsp sugar
1 tbsp water
1 teaspoon dill


Preparation

Slice, very thin, 1-1/2 to 2 cups cucumbers.
Place the slices in a bowl. Salt each layer and place a weighted plate over the whole. Refrigerate 2 hours. Rinse in cold water, drain and dry.
Place the cucumbers in a bowl and toss them in 1/4 cup vinegar and 1 tbsp sugar dissolved in 1 tbsp water.
Season to taste.
Chill 1 to 2 hours and serve garnished with chopped dill.
Makes 4 servings. Prep Time: 120 minutes