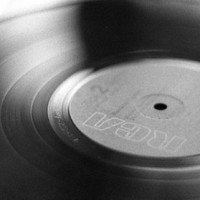 I wasn't thrilled when my parents moved us away from Wisconsin when I was 12, but being in a smaller Minnesota city helped me get started in radio when I was a teenager.
"Ray" was the 7-midnight jock of the local top 40 station, and he'd let me sit in the corner and watch how things were done. While one song was playing he'd carefully rehearse what he'd say next. Ray left radio and became a bus driver.
"Steve" was the funny afternoon guy, although co-workers said he was "torn between broadcasting and broads." Various women were always in his studio. He was killed in a traffic accident at age 25.
"Dennis" was the "morning man," signing on at 5:30AM. In those days lots of radio stations went off-the-air at midnight , and there were no ensemble morning shows. Dennis played the hits, took requests, read the news and narrated commercials. When I offered to show up each morning to "do whatever," he took me up on it. So at age 14, I spent the summer getting up at 4:00AM for a lengthy bike ride across town to the radio station.
My first assignment: getting coffee at "Mr. Doughnut" across the street. Next was "clearing the wire," sorting the reams of paper that had accumulated on the A.P. news teletype overnight. If a commercial was missing I'd find it. If an obscure song was needed I'd search the record library.
One morning I was extra tired and missed the alarm. I threw on some clothes, jumped on my bike and raced across town, arriving five minutes late. Dennis greeted me with "O'Neill…you'll never be a morning man."