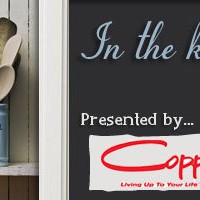 In my quest to be a better cook I am learning what flavors can marry each other and have a beautiful relationship. Who would have thought that mushrooms and pineapple go together but they do….very well. Along with apples and lettuce and white wine vinegar all to make this salad that I will be proud to serve at my next summer Sunday brunch or Saturday afternoon picnic.

I also learned that you don't need a bunch of fancy gourmet cookbooks or to log onto all the "foodie" websites to find spectacular recipes. There are literally hundreds I want to try from my favorite grocery stores. Copps and Pick N Save. Click here to link to their recipe page and start cooking something spectacular yourself. If you come across one that you love and want me to try as well just email me here.

Greens with Basil Vinaigrette

4 cups torn salad greens
1 whole apple, cored, quartered and sliced
½ cup sliced fresh mushrooms
¼ cup unsweetened pineapple juice
1 tbsp white wine vinegar
1 tbsp salad oil
½ tsp snipped fresh basil
Dash of salt and pepper to taste

Preparation

For salad, place salad greens in a large salad bowl. Top with apple and mushroom slices. For vinaigrette, in a screw-top jar combine pineapple juice, vinegar, salad oil, basil, salt, and pepper. Cover and shake well. Drizzle vinaigrette over salad. Toss to mix.

Serves 4

Prep Time: 10 mins.