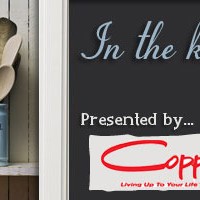 It's the time of year many of us look forward to. The changing leaves, the sweater weather and FOOTBALL! Curling up on the couch enjoying a great game and your favorite comfort food. Comfort food for me is a big bowl of chili. Over the years I've tried different ways to make it so there's a little less fat and calories in it. I use turkey instead of ground beef and I cut out the cheese and sour cream. If you add a little extra hot sauce it triggers your brain so you don't crave all the "extras" that we all tend to pile on to our chili.
I just found the perfect recipe that provides all the bold flavor of a great bowl of chili without adding a lot of all that other stuff we don't want. So, go ahead…..plug in the crock pot and grab the big spoon and enjoy your Sunday afternoon of football watching and chili eating all thanks to your local Copps and Pick N Save! Here's the recipe….and Go Pack! (Or, in my case…..Go Colts!)
Mediterranean Chili
1/2 lb turkey sausage
3/4 cup chopped yellow onion
1/2 cup chopped green pepper
2 garlic cloves, minced
1-1/2 tsp chili powder
1/4 tsp dried oregano
1/4 tsp hot red pepper flakes
1/4 tsp fennel seeds
1 cup peeled and diced eggplant
1/2 cup diced yellow squash
1/2 cup diced zucchini
1 14oz. can diced tomatoes, drained
2 tbsp chopped fresh parsley
1tbsp dry red wine
2 tsp beef bouillon granules
1 quart water
1 15 oz. can dark red kidney beans, rinsed and drained
1 tbsp olive oil
1 cup grated mozzarella cheese
2 tbsp grated parmesan cheese
Preparation
Coat dutch oven with low cal cooking spray and heat over medium high for 1 minute
Add sausage and brown
Add onion, pepper, garlic, chili powder, oregano, red pepper flakes and fennel. Cook for 4 minutes until onion is translucent.
Add eggplant, zucchini, yellow squash, tomoatoes, parsley, wine, bouillon granules, and water
Bring to boil, reduce heat, simmer uncovered for 1 hour
Add beans and cook for 5 more minutes
Remove from heat, stir in oil and let stand 15 minutes before serving. Top with cheese when ready to serve