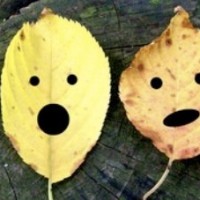 Is there a support group for people who aren't ready for fall … because I'd be the first to join!
Don't get me wrong, I typically love fall with the leaves turning beautiful colors, football and the best selection of candy all year for Halloween. But something about last winter and spring scarred me for life! Perhaps it was the constant below zero wind chills that cancelled school so many days … or the "high" of 7 degrees on the first Sunday in March when we're typically in the 30s … or maybe because I wore a winter coat on May Day (May 1st!) when delivering our Magic 98 May Day baskets.
Oh well, whining about the weather isn't going to change it, so I'll just be taking lots of deep breaths in a few weeks when the wind chills creep lower and the snow starts to fall. That's a really pretty (and warm) scarf you're wearing. May I borrow it?