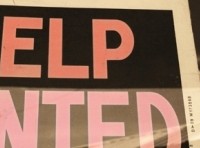 Madison had seven radio companies when Magic 98 signed on in 1983. Your government (the FCC) said anyone could own two stations in a city. Magic 98's parent company, Mid-West Family Broadcasting, began in 1959 with the former WISM-AM 1480 and WISM-FM 98.1.
In the 1990s the FCC changed the rules and allowed companies to more than double their holdings. This was not a dumb idea. I knew a Madison owner that had an unsuccessful station, and everything he tried failed to make it a winner. He was happy to sell it and leave town. My company, being locally owned, financially stable, and focused on radio, grew from two stations to seven. So far so good.
These days there are two other companies that own nine commercial radio stations in Madison. These companies are not locally owned, but publicly traded. The home office demands profits. One way these companies save money is by regularly firing announcers. That is a dumb idea.

When many talented Madison radio veterans like Ginger Martin, Sue Peterson, Fletcher Keyes, Pat Gallagher and Dana Daul became available, Mid-West Family quickly offered them jobs. Great local radio begins with great local personalities.

Where am I going with this?

Magic 98 is always searching for the next great radio talent. Mo Michaels is leaving Magic 98 because her husband has a great opportunity in Appleton. Dana Daul is moving to Florida, because she can.
C'mon, competing broadcasters: fire some more people!
And if you work there, are nervous about the future and want to confidentially learn about Mid-West Family, give me a call.