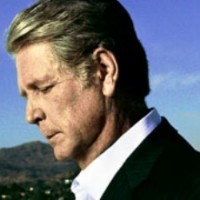 We all have moments when we ask "What was I thinking?" I'm reminded of one after seeing the greatest musicians on Earth salute the legendary Beach Boy Brian Wilson.
One day in the early 90s I got a call from a pop music manager, who said "I represent Brian. He's considering performing again and he's working on a new album. He'd like some informal feedback from people in radio, and I'm calling you because Brian is spending the summer in northern Illinois. Could we get together?"
It never happened. What was I thinking? Probably something like "Nah, Magic 98 is never gonna play songs by an old guy like that!"
My response today would be: "How's this afternoon? Where can I meet you?"

For me, "Good Vibrations" alone puts Brian Wilson in the "Pop Music Genius" category, a notch below Lennon and McCartney but right there with Stevie Wonder, Paul Simon and Carole King.