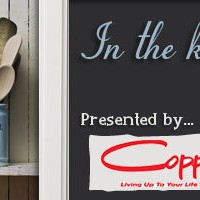 It takes a LOT to plan a Thanksgiving dinner. I get excited when I see all the bounty of fresh produce, meats, cheeses and breads I get to choose from at my local Copps grocery store. I know I will find everything I need to cook the perfect Thanksgiving dinner for my family and friends. And when I don't feel like cooking I know I can rely on their deli department and bakery and to do the cooking for me.

If you love to cook like I do, Thanksgiving is a time where you can really shine in the kitchen. But for the Friday, Saturday and Sunday AFTER Thanksgiving when you don't feel like cooking so much, your local Copps and Pick N Save are there to offer you home style foods that you can just run in and pick up whenever you need.
For everything I need for my home cooked Thanksgiving meal, I'm going to shop Copps. And for everything I need to eat during a big weekend of shopping and decorating I'm going to Copps. Here's a sample of how they can help you with meals on your big four day holiday coming up.