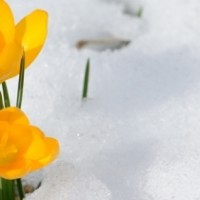 I don't know what the heck it was with this past winter, but I was not into it.  It could be the fact that the amount of time the snowmobile trails were open could be counted in hours.  There just wasn't a heck of a lot of opportunity to get out and play in the snow.  In some ways it was wonderful, but for the most part it just seemed long.  That's why this warmer weather is hitting the spot. My winter of discontent I guess. Whatever, I can smell spring!
 
I have to say something about the tragic events of this past weekend.  What a terrible situation.  My deepest sympathies go out to the family of Tony Robinson.  I can't imagine losing my son.  My sympathies also go out to Officer Matt Kenny.  I can't imagine how I would feel if I took a life, for whatever reason, under any circumstances.  I am sure that all police officers take the job knowing that using deadly force is a possibility, but I'm sure it's the last thing they want to do.  

My hat is off to the Madison area community for maintaining a even-keeled demeanor, even though tensions are high, and anger is in no short supply.  It says a lot about Madison and the people that live here, that we haven't seen the violence that has followed similar incidents in other parts of the country.  I also commend Police Chief Mike Koval for his even handedness in a crisis. His fair approach to the tragedy can probably be credited with keeping a tense, potentially volatile situation from boiling over.  In the end, the truth will be made clear.  Until then, I'm hopeful cool heads will prevail.