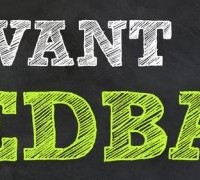 I shouldn't have answered the phone. I was in the Magic 98 studio, seconds away from the commercial ending before I was to go back on-air. I answered because I figured it would take 5 seconds to tell someone that we already had a "6:50 Trivia" winner. I like when people call, and I try to answer the phone as quickly as possible.
"What kind of idiots do you have working at Magic 98?" they began. (How do you reply to that? "I dunno, typical idiots, I guess") Before I could say anything they launched into a tirade about something that was (apparently) said on the station, by someone other than me. Finally the caller took a breath and with 15 seconds until I was due back on the radio I said "Can you hold the phone?" They said yes, I opened the microphone and announced the weather. The caller hung up. I may never know what upset them.
When the morning show ended I went to my office and saw the voice-mail light blinking. A different listener had called to express gratitude that our morning show had talked about the military people that lost their lives in the Chattanooga incident. The caller was very complimentary.

My experience is that both these phone calls are unusual. Most people upset with a radio station (or any business) will never say so, they'll just find another option. Likewise, most happy "customers" rarely speak up, they just keep coming back.
I'm still wondering about that first call. We get very few complaints at Magic 98. I never hesitate to answer them, because often it's a misunderstanding and a chance to make an unhappy listener happy again.
Tips if you're ever upset with us:
If you call the studio realize that we're "on air" and can't talk for more than a few seconds. Call the business line (273-1000) and we will return your call.
Drop us a note. E-mail dj@magic98.com, or mail to 730 Rayovac Drive, Madison 53711.