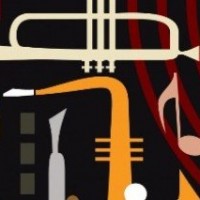 One question I get asked a lot is what type of music I like to listen to when I'm done playing Katy Perry and Kelly Clarkson all day. It's a question I'm always eager to answer since I'm passionate about music and here's what I am most passionate about: Bluegrass and Folk.
There is such a deep American history behind each of these genres of music, the roots of which I find interesting and drawn to. I feel a spiritual connection to this type of music because of the history, deep lyrics and mastered musicianship behind each song. I won't bore you with a history lesson but I will share with you some of the artists that I love most starting with Alison Krauss. She has won 27 Grammy Awards over the course of her career, tied only with Quincy Jones. TWENTY SEVEN GRAMMY AWARDS. If you listen to just one of her songs you'll understand why. Her haunting voice, exquisite, heart-wrenching lyrics and flawless command of her fiddle makes you feel like you've died and gone to heaven.
Here is the long list of bluegrass and folk/indie artists I adore and listen to on a weekly basis to keep me grounded and peaceful. I hope you give one, a few or all of them a try and discover the same emotions I feel when I listen to their music. Nickel Creek, Mindy Smith, Nick Drake, Emmylou Harris, Nanci Griffith, Eva Cassidy, The Weepies, Indigo Girls, Lucinda Williams, Lyle Lovett and of course Joni Mitchell. But the list goes on and on. Pick an artist …take a listen.