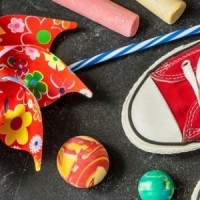 I was a kid when the Milwaukee Bucks drafted Lew Alcindor. Incredibly, the NBA champions would occasionally get on a bus and travel to Madison to play a game at the Coliseum. My dad took me to one in 1972. I didn't care that Philadelphia legends Billy Cunningham and Hal Greer were there. During warm-ups I wandered down to the edge of the court and stood 10 feet away from the newly-named Kareem Abdul-Jabbar. He and Oscar Robertson were fun to watch. This new HBO documentary has made me 11 again.
I was a kid when Carly Simon began singing on the radio. I was too young to notice her album covers, although that happened in time. I think the best singer-songwriters of the 70s (Carly, Carole King, James Taylor, Harry Chapin) created works of art that will be remembered long after The Rubberband Man fades. And I say that as a member of the Spinners fan club.

This month Carly Simon releases her autobiography, Boys in the Trees, along with a compilation CD called Songs from the Trees. We'll have a contest on Magic so you can win the CD.