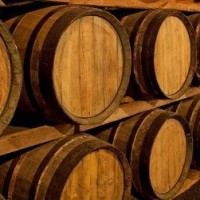 How long have I lived in this area anyway? My lovely wife Terri and I took a road trip the other day.
Just a day-long jaunt around southern Wisconsin to check out some shops and have a nice meal away from home.
Our first stop was at Wollersheim Winery for their Port Wine tasting.
I am ashamed to admit it, but this is the first time I've ever been to the place. Talk about impressive! Wow.
The history is the really cool thing about it.
I didn't realize it, but the ground there has been cultivated for grapes off and on since the 1840s!
No idea.
There was a time when the farm was run as a more traditional farm operation, and when prohibition kicked in, well, they got out of the wine business.
But then it was revived by Bob and Joanne Wollersheim in 1972.
Today the long tradition is carried on by Phillipe Coquard and his wife, Bob and Joanne's oldest daughter, Julie.
If you have some spare time and want to take a bit of a trip, check out Wollersheim Winery.
The grounds are outstanding, and the wine . . . yummy. Try the white port.