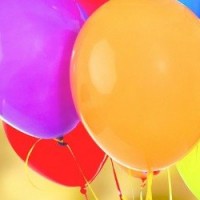 Statistics say that about 200,000 Americans and 4.1 million people worldwide are Leap Year babies, born on February 29, the day that comes only once every four years. I am one of them.
Once my nephews figured out they'd had more birthdays than I have had, they thought it was hilarious. When I was little, I used to get my picture in the local paper every February 29th; a few years ago, a friend who anchors on South Dakota Public Radio called me for a story. The February 29ths tend to blur in memory before that, although in 2000, I remember I was waiting on the corporate cubicle job offer that brought us back to Wisconsin after years of living in Iowa. I do recall that in 1972, when I was in the sixth grade, my teacher made quite a fuss over me.
I probably didn't mind such fuss back then, but now I do. (I have asked my wife to never, ever, throw me a surprise party. Ever.) However, I am trying to approach this one with the rough grace of baseball pitcher Satchel Paige, whose own age was a mystery even to him. He supposedly said, "How old would you be if you didn't know how old you was?" Age is, for most people on most days, an arbitrary number. Some days we're 20, young and vital and stupid; other days, we're 77 and failing, let down by mind and body and spirit. And some days we're exactly as old as the calendar says we are.
I've got no other great philosophical observations to make on this milestone, except to say that I'm grateful time has given me a bit of wisdom and the ability to see myself more clearly. Which might be the same thing.