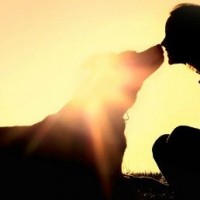 Bob Bonner writes here about having to part with a beloved pet of 20 years. I had no clue how tough this process is until I went through it. The death of my golden retriever, Augie, was more difficult than dealing with the deaths of several relatives, because it was "sadness" versus "relief."

I think we take better care of our pets than we do ourselves. When it was clear Augie couldn't recover, Dr. Jesse Sondel couldn't have been more helpful to my family.

Contrast this to the last few meaningless years my grandmother had on Earth, under 24/7 care but unable to communicate and live life, lost in the fog of Alzheimer's. I've told my family that if I'm ever in that condition, they can "pull the plug" as soon as possible. I hope our country makes progress with this issue in the future.
The book Going Home: Finding Peace When Pets Die by Jon Katz was helpful to me, and I recommend it to anyone dealing with that sadness.