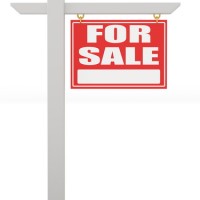 The big news,
at least for realtors and those in the housing market, is that the Madison area is going through a mini-boom right now. I know about this first-hand. My son B. J. and his girlfriend Paula have been shopping for a home on the east side.

It was a nightmare. At every open house they'd go to, it seemed like standing-room only, and people were routinely offering above the asking price for the houses they were looking at. Most of the homes they toured were on the market for hours, not days, before they had an accepted offer. Tough spot for buyers. But one couple's misfortune turned out to be Beej and Paula's saving grace. A house they both agreed was the ticket was snapped up, but they got word, about a week after lamenting the loss, that the other buyer's financing fell through, and if they were still interested. . . . Well, they were.
It would appear that all my kids will soon have houses to call their own. There is a certain satisfaction to that. I do wonder what it means for the holidays, though. Both my kids are shrewd real-estate types, but when it comes to prowess in the kitchen, not so much. Could be some decidedly nontraditional Thanksgiving and Christmas dinners in our future. Give me strength.