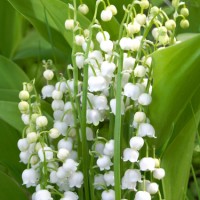 Autumn is my absolute favorite season, but spring, for me, is a very close second. I remember the feeling of "spring fever." It's been a few years since I've experienced the phenomenon. But it's a real and true thing that happens in March, April and May. The smell of the air, the sounds of the birds, the look of the sky, all are contributing factors to a strange sensation that overwhelms you with such a sense of pure joy and happiness. It's hard to explain, this spring fever. If you've ever felt it, lived it, experienced it you know exactly what I'm talking about. It makes you want to take a deep breath and close your eyes and smile. It's like an endorphin rush. It's like being in love for the first time. And it's all due to a change in season? I'm not so sure that it hasn't to do with something more. I'll have to research that.
As the years pass by, I have noticed that "special feeling" of spring tends to escape me now. I wish for it, I try to make it happen, but somehow I only can grasp a small sense of what it was. It makes me sad that I have a hard time capturing that feeling anymore.
But here is what I do know. It's the flowers. The flowers of spring are what bring me to the edge of spring fever bliss. But not just any flowers. I'm talking about the wildly fragrant and carefree blooming spirits of lily of the valley and lilacs. Maybe it's because my backyard was full of them when I was growing up, or maybe it's because I have a melancholy nature and appreciate their beauty more than some. All I know is when my yard is blooming with lavender lilacs and tiny white, bell shaped flowers of the lilies I feel like I'm 20 years old again, and in love, and filled with spring fever joy.
There is a reason someone coined the phrase "stop and smell the roses." I'd like to be the one to change that phrase to "stop and smell the lilacs" or "stop and smell the lilies." I think it's so much more poignant. Roses bloom through the summer. Lilacs and lily of the valley bloom for only a few short weeks of spring, but that's enough time to transport you to that place you were when you first experienced the joy and bliss of spring fever.