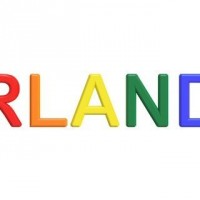 Only twice in 30 years of hosting the Magic 98 morning show have I asked a psychologist to go on-air with us to help make sense of something: once after 9/11 and this week after the Orlando shootings.

I was up early Sunday morning and saw the initial headlines of 20 deaths. As the number climbed and details emerged, I became more sad and agitated. By afternoon I was looking for a contact person at Madison's LGBT Center to interview. Then I thought, "Why? What can they possibly say?" I considered attending that organization's vigil on State Street, but then I thought,"Why? What can I possibly say?"

So I asked my friend Gay Deitrich-MacLean of Madison to join us on-air. Gay has several decades of experience as a clinical psychologist, with initial training through Harvard Medical School, before obtaining her Ph.D.

Gay says we can sometimes absorb tragedies like this on two levels: immersed in the details, thanks to today's 24-hour news cycle, but also by building up internal sadness or anger. We need to be aware of this and mentally step away sometimes. With young kids who are upset, Gay says find a quiet time to ask them "What do you know?" Then, gently correct any misinformation, and help them with their questions.