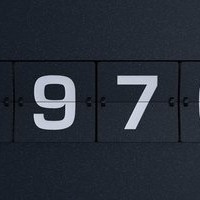 Bill Danoff and Taffy Nivert (later husband and wife) had written John Denver's 1971 hit "Take Me Home Country Roads." After performing as Fat City, the Danoffs teamed with another couple, Jon Carroll and Margot Chapman, as the Starland Vocal Band, and released their first record in 1976, "Afternoon Delight." It was a monster, sufficient to earn them the Best New Artist Grammy for the year—which is not especially weird. Certainly not as weird as the Grammy "Afternoon Delight" got for Best Vocal Arrangement, which was deemed better than Queen's "Bohemian Rhapsody." On the strength of that Grammy, they landed a limited-run TV variety show on CBS in the summer of 1977. It was aimed at a hip young urban audience, with political commentary and a young comic in the cast named David Letterman.
But the Starland Vocal Band were never built for the long run, not really, not professionally or personally. Bill and Taffy Danoff divorced after the group broke up; so did Jon Carroll and Margot Chapman. And with the rise of disco in the late 70s and danceable new wave acts in the 80s, their gentle acoustic sound was swept away in the same tide that swamped John Denver.
In the summer of 1976, "Afternoon Delight" was pretty hard to escape. It was in the Top 40 from approximately Memorial Day through approximately Labor Day, and spent a couple of weeks at #1 in July. A country version by Johnny Carver made the Top 10 on the country chart. (Listen here. You know you want to.) But the original is still the best, and here's a vintage video from 1976 to prove it.