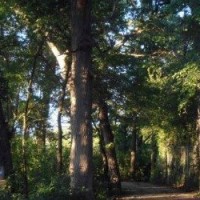 Yes, it is close enough to September to put my new calendars on sale! I will be outside All Through the House on Main Street in Stoughton from 10AM til 1PM (weather permitting) on Saturday, September 3 with both wall and desk versions, as well as and greeting cards.
I am very pleased to say I got the ultimate "go ahead" from a woman who bought five desk calendars as gifts. I quote her, "Not a dud in the batch!" (ha ha) It has taken me three years to put together Every Day Light (Scenes of Stoughton). It really is a work of art.
If you want to see all the pictures, or just can't wait until September, please visit my website to see all the images for yourself. Each monthly photograph is also available on a greeting card. The inside of each card is blank inside so you can jot your own notes. There is also a year at a glance in poster form that features the most popular image, of the Forton Street bridge. It is featured for September and is also on the front of the calendar. (Another image from the calendar is at the top of this post.)
There is a space on the website where you can order the calendar or send me questions. You just need to scroll down a little and you will see it on the left- hand side.