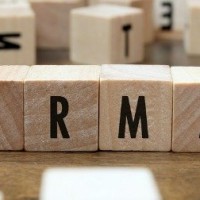 I'm asking not literally, but figuratively. My life has been quite a bumpy ride for the last 12 months, but it appears to be calming down somewhat now.
It was August of 2015 when my elderly mother broke her hip and landed in the hospital located about two hours away. Less than two weeks later, my husband took a nasty fall from about nine feet onto concrete below and broke 10 ribs and some vertebra in his lower back. While he was in intensive care at UW-Hospital, there was a short time when I considered asking for a leave of absence from my job because I was feeling so overwhelmed. Luckily, I didn't need to ask, because my husband rebounded pretty quickly and was released after eight days.

My mother, however, never was able to return home. After hip-replacement surgery, she moved into an assisted care facility in Dixon, Illinois. She quickly adapted, and she was enjoying her time there when less than three weeks after moving in, she suffered a heart attack and passed away a week later. I miss her laugh and sense of humor every day.

My siblings and I are just about done settling our mother's estate. My husband and I have spent the last few months making some updates to her old farm house, and we have a tenant moving in on September 1st. It's going to feel odd having someone besides a member of my family living there for the first time since 1950, but I'm happy our new tenant gets to be much closer to his father, who lives in Dixon and is suffering from dementia.

I'm taking a deep breath and bracing myself for whatever the next 12 months throws at me!!