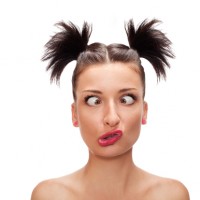 Because the end of summer and the beginning of school marks such a crazy time in a mom's life, I thought I'd let you in on just how crazy the Hansen household has been. Follow along with me now. . . .
Last week, my very first nephew, the guy who stole my auntie heart and will never give it back, had open heart surgery. Carter is seven years old and was born with a congenital heart condition called Tetralogy of Fallot. His first surgery was when he was six days old. Six more surgeries followed before he even went through the front door of his home. The latest one was a planned surgery, and he'll have one more later on down the road. Planned or not, however, my heart and my body have been in two different places for the last week. I'd love to give some insanely gigantic props to the Children's Hospital of Wisconsin, pediatric cardiothoracic surgeon, Dr. Mike Mitchell, and all the amazing staff day-in and-day out. And last but not least, the wonderful Ronald McDonald House, which has been a home away from home for my sister, brother-in-law and two nieces aged 5 years and 5 months. It's all a beautiful example of what's right in this world. THANK YOU!! Carter will hopefully be home very soon!
But that was just the beginning. Labor Day Weekend of course is Taste of Madison. On the way to the top of State Street to give out Magic 98 balloons on Saturday, I got pulled over for running a red light in the station vehicle. Then, as if it couldn't get any worse, my driver's license is expired! Seriously?! Since I couldn't legally drive the dang vehicle at that point, it was taken for me to the top of State Street, where we quickly unloaded and got going. I owe my guardian angels some serious love because try as she might, the officer couldn't get her ticket printer to work. I was exhausted by the time I finally got to my spot and started giving out balloons. At least it was a GORGEOUS weather day!
After Taste…we went to Milwaukee to break my five year-old niece, Ella, out of the hospital for some fun. She's been SO great through quite a long week. So we went to the Milwaukee Zoo, went swimming in the hotel pool, had pizza and ice cream, watched a movie and even got a cousin bath in. (Come on, you know you have dozens of pictures of you and all your cousins packed into the bath.) When we went back to the hospital that night to drop Ella off, my husband Marc went up to the room because he hadn't seen Carter yet. In the 30 minutes he was up there, my two-year-old Roman busted open his already scraped-up chin, with blood everywhere. There I am in a hospital and I swear . . . not one person offered to help. I finally got him calmed down and my five-year-old, Everett, is hanging out and being so good. But at one point he sat under one of the tables, and then he asked what this was that he was holding in his hand. It took me a second, but . . . GROSS!! That's someone's gum from under the table! Everett! Drop that! I pulled out a little bottle of hand sanitizer from my bag and it wouldn't squeeze out, so I opened the bottle and proceeded to DUMP half of it on his hands. He started yelling that it was all over the place to which I answered, "Rrub it on your legs! Do whatever, but get that stuff rubbed in good." I still gross out thinking about it.
And in the middle of this, our garbage disposal/kitchen backs up so badly it's actually bubbling! Thank you Oasen Plumbing for squeezing us in before we headed out of town for the weekend.
Now for a deep breath and (hopefully) a very uneventful next couple of days. AFTER I go get my driver's license renewed. Cheers!