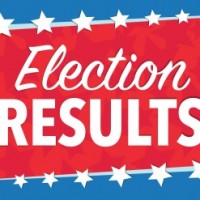 A few years ago, I went into the archives and looked at some of the morning-after Election Day editions of the Wisconsin State Journal. Here's some of what I found:
On Wednesday, November 8, 1972, the State Journal punned, "Nixon Makes It, Perfectly Clear: McG Yields in Landslide for President." Inside, the sports page headlined the selection of Johnny Bench of the Cincinnati Reds as National League MVP for the second time in three years. The sports section was crowded with ads for tire stores as winter approached. You could get yourself a set of snow tires for as little as $18 each.
On Wednesday, November 3, 1976, the headline was "Carter close victor: Democrat takes Wisconsin." On other critical questions of the day, Madison voters approved an advisory referendum legalizing marijuana by about 300 votes out of 77,000 cast, although a referendum on decriminalization passed by nearly 21,000.
On Wednesday, November 5, 1980, the State Journal's headline was simply "Reagan landslide." A story down the page was headlined "Kasten heads toward upset." The night before, I had been on the air at my college radio station, playing tunes between the election reports. Long after everything else was decided, we stayed on the air waiting for a resolution of the U. S. Senate race between Republican challenger Robert Kasten and Democrat Gaylord Nelson. Seems to me it was 3AM or better before we gave up and went home. We awoke the next morning (afternoon, more likely–who needed to go to class, anyhow?) to find that Kasten had defeated the three-term incumbent.
What will the headline be on Wednesday, November 9, 2016? It's hard to imagine.