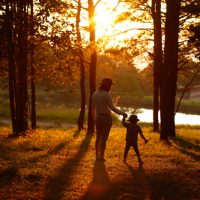 No matter what the season, Magic 98 weekends start with Casey Kasem and American Top 40 on Saturday mornings at 6. Each week you'll hear a show from the 70s just as it was heard back then. Saturday at the 70s goes off at 9AM with every great song from the 1970s, and some you probably haven't heard since the 1970s, all day long. Then Casey returns at 9PM Saturday night for another vintage edition of American Top 40.
Sundays start at 7 with Magic Sunday Morning. There's nothing else like it on Madison radio—a cool vibe that will either help you ease into a busy Sunday or escape from a crazy weekend.
Sunday at noon, Casey is back again for a 1980s edition of American Top 40. At 4, Sunday at the 80s loads up more of the greatest hits of the MTV decade.
Sunday at 7, Delilah moves in to help us all get ready to face another Monday.
Your fall weekends are more fun with Magic 98. Listen and you'll hear it.