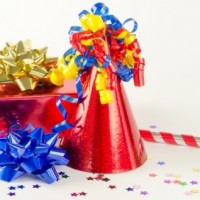 We always expect this time of year to be busy, but WHOA! Slow down, Santa! But you just smile and keep on trudging through it because it's your life, and you wouldn't change it.
On Saturday, we had Everett's birthday party with a couple dozen of his favorite friends bowling at Ten Pin Alley, then Sunday he lost his first tooth—and he didn't even know it. He grabbed an apple trying to stall coming upstairs to take a bath. His dad grabbed the apple and told him to head upstairs, so he did. He was in the middle of telling me what a horrible person his dad is for not letting him have an apple and making him take a bath when I realized he had blood in his mouth.  Since his tooth had been loose for a couple weeks…I checked right away and said, "EVERETT!!  YOU LOST YOUR FIRST TOOTH!" He looked confused and I asked where his tooth was. I thought maybe he swallowed it, but I asked if he spit it out. A light bulb went off and he went downstairs . . . and grabbed it off the floor. He thought he had an apple seed in his mouth, so he spit it out.
It was snowing and 6:30 at night so thank God his Great-Grandma Hansen had given him his birthday card with two five-dollar bills in it. I grabbed one of those, wrote a note and chose a small gift that was going to be from Santa, but would now be from the Tooth Fairy. He was very excited Monday morning. It was his fifth irthday AND the tooth fairy came! So then, we had Glass Nickel pizza and a cake from the Chocolate Shoppe (choices of the birthday boy), which the grandparents came over to enjoy, bringing MORE gifts, of course.  And all of this with less than two weeks until Christmas. WHEW!
Then, when it couldn't get any busier, gifts had to be sent east to cousins, and the boys had doctor's appointments.  They both got their flu shots. (I had told them that they were doing to get their "super powers.")  In the midst of fighting traffic and getting home with a minute to spare to make Everett's lunch—and get him out the door on time for school—my little guy, from his car seat, said, "Mom . . . my super powers hurt." It was just what I needed to smile and take a deep breath to laugh.
Hope you get that quick, simple reality check from someone you love in your next couple of busy weeks.