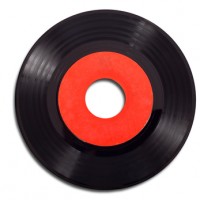 That's a rhetorical question.  You don't have to answer with an exact date.
There are plenty of situations these days that remind me of my advancing age, but one of the most potent reminders is the Grammy Awards. I used to look forward to the Grammys when I was a teenager, and I would watch the show with eyes peeled from start to finish. Nowadays, I almost forget when the show is on, even though I've mentioned the date on the air numerous times leading up to the broadcast. The main reason for my apathy is that I'm just not familiar with much of the music nominated these days. Case in point: I only know two songs nominated in the Record of the Year and Song of the Year categories. Thirty years ago, I would have known all of them!
It reminds me of a funny remark my husband's aunt made a few years ago. She had been subscribing to People magazine for a long time but decided to stop.  She said "I don't know any of these people anymore!"
If you love to watch the Grammy Awards, mark this date on your calendar: Sunday, February 12th. They're on CBS, and here's the list of nominees. How many do you know?