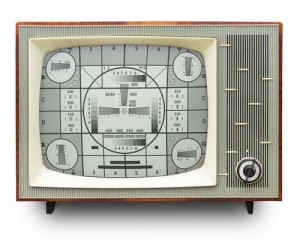 I am many years late to the game, but it is only in these past two weeks that I finally got around to watching Seinfeld. I'm going CRAZY! It's so incredibly written! What a riot. Perfect in every way possible. It's fun to think about the lives of stand-ups and other funny people. It's also more enjoyable watching when you can relate to the individual people on the screen. You know what I mean there. Show format, set design, I could go on. . . .

Don't even get me started on Curb Your Enthusiasm. Larry David is an absolute riot. Some of the moments on that show have me nearly in tears. I want his life! The show is so cleverly crafted. If there's any way you can watch it on Amazon Prime, do it.

I'm losing sleep over these shows.
This Larry David kick is the first TV binge I've ever had. My boyfriend is going through them with me (he's the one who got me into the shows) and I'm loving it. This is my first time using a TV for something other than accent furniture.