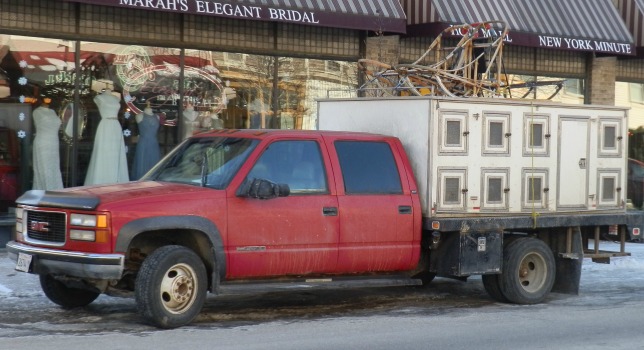 . . . what you'll see in Mt. Horeb.
My friend Sharon and I like to noodle up to Mt. Horeb, usually for lunch and a little shopping. The Bargain Nook is a place Sharon likes to donate to and I like to buy from! You never know what you'll find, and they always have Magic 98 on in the store.
Not all of the surprises are inside, though. This picture was taken outside. The truck has two dog sleds on top. The box in the back of the truck contains little sled dog apartments. If you get close enough, you can see the dogs inside. I had no idea this is how it's done. Very cool!