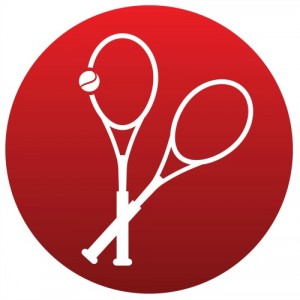 Three cheers for the Badger women's tennis Team!
My husband and I found out that the UW women's tennis team was hosting Marquette last Saturday at Nielsen Tennis Stadium, so we decided to go enjoy some live in-person matches. The Badgers are impressive to watch, and they beat Marquette 4 to 3! Not only that, two days later I saw this news pop up on my Twitter feed: "For the first time in women's tennis history, UW is ranked on the Tennis Recruiting Network/ArrowBar's Top 25 Women's Recruiting Classes." Congratulations!
Now I'm waiting for the day when it's warm enough outdoors that I can play some tennis myself . . . and realize I never could have made the UW Tennis Team.