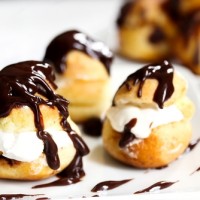 A few weeks ago, I hurried into work to tell Lanette about the most amazing meal I've ever had. And I think you might be interested, too.
Luke and I went to Family Dinner Night with Slow Food UW. They stuffed a bunch of hungry people in the basement of a church, set our tables, and gave us food for an hour. All for $5.
I couldn't remember the chef who made our food until I looked his name up. When I said to Lanette, "Chef Dan Fox? He cooked for me for $5 last night," she was speechless. It made sense after she said Dan Fox is one of Madison's top chefs, and is up for a James Beard award (which is like a Grammy in the cooking world.) And this is all thanks to Slow Food UW, kids who want to know firsthand where their food is coming from. They set the table, cook for you, and treat you like family.
This is what we got for $5: it started with a shredded celery root and apple salad for our appetizer, drizzled in buttermilk-yogurt dressing, with radishes and shaved onions, and some hazelnut and fresh herbs sprinkled on top. I would eat this every day, and I'd rate it 11 on a 10-scale. Luke got the vegan dish, while I got the meat option so we could share. He got a parmesan gnocchi (basically flavored mini-dumplings) with carrots and sauce and greens, while I got the Fox Heritage Farms choucroute. It's roasted, braised and grilled meats on white wine braised cabbage and potatoes. I still don't know how to pronounce "gnocchi" OR "choucroute" Raina rating: 25 on a 10-scale.
This $5 meal even included dessert: a caramel-pecan profiterole, which is this Amish pastry filled with cream and sea salt caramel. (I didn't take the picture of profiteroles you see here. Too busy eating.) My first bite into this was the closest I've been to heaven. Raina rating: 100 out of 10.
It was without a doubt the best food I've had. Luke and I sat at a big table with other people. They squeezed us all together, but it made for good conversation. There were kids, parents, college students, and people like us, the in-between, who just showed up for some good food.