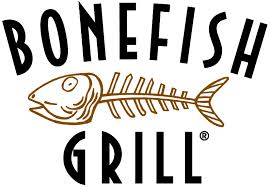 You've been asking about it and now it's back! I'm talking about Magic 98's Wine Wednesday at Bonefish Grill. It's an opportunity for you to enjoy a glass of premium wine for an excellent price.
The whole idea of Wine Wednesday developed out of my love for wine. I enjoy entertaining and sharing a nice bottle of wine with friends. But I discovered that many of my friends don't understand the difference between an good glass of wine and a bad one. Many of my friends say they like wine, and will purchase a bottle because it has a pretty label, only to open it up and discover it tastes like vinegar. Some of my friends who like wine don't know why they like wine, and they wish they knew how to recognize the flavors and complexities of a good glass. And some people I know love wine, like me, but still don't know how to pair the wine they love with the food they love.
If you have been wanting to learn more about what makes a good wine good (and enjoy a glass or two), Wine Wednesday is for you.  Every month Bonefish Grill will feature two excellent wines from their menu, a red and a white, and you can try your first glass for only 98 cents, then sample your second at regular price. We'll give you a profile sheet for each wine to take home so you understand what you taste. And your Bonefish Grill servers will be happy to help you select the right menu items to pair perfectly with the night's featured wines.
The first Wine Wednesday of 2017 will be March 1st from 5:00 until 6:30pm at Bonefish Grill next to West Towne on Mineral Point Road. Join me then to enjoy a glass (or three) and sign up to win $50 to spend at Bonefish Grill. I just may pick your name at 6:30.  I will be there with Magic 98 the first Wednesday of each month, but you can enjoy a Wine Wednesday special every week of the month.
Each month I will review the wines for you so you have an idea of what you'll taste. This month we'll feature the Meiomi Pinot Noir and the King Estate Pinot Gris.
The Meiomi Pinot Noir is a personal favorite of mine, and it's a go-to when I have company coming over just to hang out. If you have never tried a Pinot Noir before, start with this, because in my opinion it's tough to beat. If you have tried Pinot Noirs in the past but are not a fan of their earthiness, you may just find your new favorite wine in this one. It's rich, and it opens with a brightness of strawberries and black cherries before moving on to other flavors including mocha and vanilla. It's great alone or paired with pasta, pizza, lamb, or turkey. On my Five-Cork Scale, based on taste and value, I give the Meiomi Pinot Noir 4 1/2 out of 5 corks.
The King Estate Pinot Gris is a beautiful white whose aroma grabs your attention at first pour. You'll enjoy hints of pear, pineapple and key lime pie, and your first sip will not disappoint, with plenty of ripe fruit flavor and acidity to keep it balanced. If you are a white-wine lover, you will fall in love with this King Estate Pinot Gris.  On my Five-Cork Scale, based on taste and value, I give it 3 1/2 out of 5 corks.
I will meet you Wednesday, March 1st, at Bonefish Grill for Wine Wednesday.  Bring your friends and we'll all enjoy some great wine together.  Cheers!