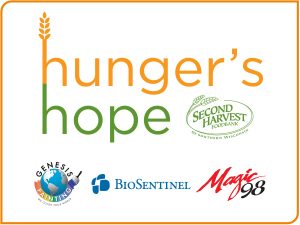 From 1998 to 2000, Sports Night was one of the best shows on TV, and it remains my favorite sitcom ever. It was the first TV show developed by Aaron Sorkin, who later created The West Wing and The Newsroom. In one episode, one of the characters, Dan, was trying to decide which charity to support. When another character, Natalie, suggested she occasionally contributed to an AIDS charity, Dan replied: "The thing is, more people die of breast cancer every year than die of AIDS. More people die of diabetes. About 20 times as many die of heart disease, but the government doesn't spend as much money researching those. It's not that we shouldn't be trying to cure AIDS. It's just that we should be trying to cure everything. And if I'm dying of leukemia, I might well wonder where my red ribbon is."
"There's really no end to what we can do," Natalie responded. "Know what the trick is? Get in the game."
In other words, don't let yourself be paralyzed to the point of inaction deciding exactly what to do. Just do something.
If we could solve all of the problems, cure all of the diseases, help everyone who needs help, we'd do it. But it's pretty clear that we can't do all of that, at least not now. But we should try to do something. That's why, for many years, I have been a supporter of Feeding America and its local affiliate, Second Harvest of Southern Wisconsin. I support Second Harvest because it helps people right here where we live. One in nine people in southern Wisconsin struggles with hunger, which means odds are good it's somebody you know. What Second Harvest is able to do with your contributions is remarkable. One dollar can buy three meals, which is a lot. That's because 94 cents of every dollar donated goes for food. Only six percent goes to operating expenses, which ranks Second Harvest among the most efficient charities in the country.
On Thursday of this week, Magic 98 will partner with Second Harvest at the annual Hunger's Hope Radiothon. All day, fron 6AM til 7PM, every dollar you donate will be matched by Genesis Painting and BioSentinel Inc. That means every dollar donated on Thursday buys six meals.
There's more than one dollar under the seats of your car or in your couch cushions at home right now, I'm sure of it. So gather it up, put it together with a few more of your dollars, and get in the game. Make a donation during the Hunger's Hope Radiothon. Call 844-8HUNGER (844-848-6437) on Thursday or make an online gift. Families throughout southern Wisconsin are counting on it.