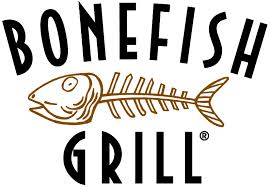 Another new month brings another two new wines to sample and enjoy at Wine Wednesday at Bonefish Grill, next to West Towne Mall. I couldn't be more excited about May's wine offerings, because they both come from one of my favorite vineyards: Coppola Vineyards in California.
Yes, you know  Francis Ford Coppola for being a film director, producer, and screenwriter.  You might know him best for his work in directing The Godfather, a movie that won three Academy Awards for leaving you on the edge of your seat. He seems to know how to produce wines that will leave you on the edge of your seat as well.
Coppola wines have been a favorite "go-to" of mine for many years. Perhaps you have tried them as well, curious about the name behind the wine. I'm positive that you, like me, have not been disappointed in your samplings. Coppola wines are not just a great name behind a product. They are a great product behind the name.
This month's Wine Wednesday at Bonefish Grill will allow you to sample the Director's Cut Chardonnay. In my opinion, it is a cream-of-the-crop Chardonnay. Since I am not usually a Chardonnay drinker, I am excited to tell you that this particular wine is one I would serve to my friends and family and be happy to drink myself on a weekend night in front of my fire pit. It if full-bodied, meaning you will receive a pleasant greeting on your first sip. It gives you bursts of green apple, honeysuckle, and citrus with a hint of vanilla all the way through, which is very pleasing if you are enjoying this wine with a fruit plate or cheese appetizer.  On my five-cork scale I give the Francis Ford Coppola Director's Cut Chardonnay five corks.  Come and sample a glass for just 98 cents and love it for yourself.
For the serious red-wine lover I also promise you will not be disappointed in the Coppola Claret.  It's a Cabernet Sauvignon based wine that is blended in a classic Bordeaux style. The wine is arid, it is rich, and it is outstanding, with succulent flavors of plum, anise, and wild berries. I adore it with pasta or steak. Please feel free to ask Chef Rod what he would recommend for pairing from the Bonefish Grill menu.  I give the Coppola Claret four corks on my five-cork scale.
My goal is to introduce you to a world of wine that will open your palate. I hope you'll enjoy tastes that you may not have been willing to try on your own. You can do that on Wine Wednesday at Bonefish Grill since your first glass of either of this month's featured wines is only 98 cents!  Join me this Wednesday, May 3, from 5 until 6:30 for these new wines. While you're there, register to win $50 to spend at Bonefish Grill. I'll draw the winner at 6:30 sharp, so make sure you stay to hear your name. You can also register to win a Chef's Excursion, dinner for four prepared personally for you and three guests by Chef Rod.
Wine Wednesday at Bonefish Grill. I'll see you there.