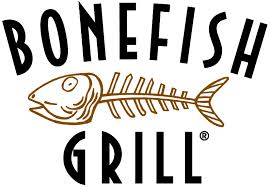 Every month is a good month to drink wine, but with June comes the opportunity to break out a nice, crisp, refreshing bottle of chilled white, sit out on your deck with friends, and enjoy watching the fireflies light up at twilight. If you're looking for that good bottle of white, come to Wine Wednesday at Bonefish Grill this Wednesday, June 7, from 5:00 until 6:30.
Since it's a new month, we'll be featuring two new wines for you to try. I really encourage you to try this month's white. It's the Masi Masianco. It's an Italian wine containing a blend of Pinot Grigio and Verduzzo grapes from the Venetian region, and it's everything you'd expect from a summer sipping wine: fruity aromas and a fresh, crisp taste all the way through. Not too dry and not too sweet, this wine would go great with a nice assortment of cheeses, nuts, fruits, and melon. You could also pair it with a nice shrimp cocktail. It's the perfect wine to serve at your summer backyard party. I give the Masi Masianco 4 1/2 corks on my five-cork scale. Come try a glass for just 98 cents this Wednesday.
For this month's red, we are going bold! I would love for you to enjoy a glass of Villa Antinori Toscana known as a "Super Tuscan." After your first sip, you'll understand why. This wine is like steak in a bottle. It's a combination of mostly Sangiovese grapes with complementary percentages of Cabernet Sauvignon, Merlot, and Syrah. It presents itself with a tease of fruits on the nose and an intense first sip with notes of chocolate, vanilla, and a hint of pepper. This wine is very complex and full-bodied from start to finish. This is a wine you'll want to enjoy with a hearty steak dinner complete with grilled arugula salad or bruschetta. Think Father's Day, and treat dad to a nice bottle with a juicy grilled porterhouse. Again, you're welcome to try this wine for 98 cents at Wine Wednesday. I give the Antinori Toscana "Super Tuscan" four out of five corks. And if you love it, it's also a very affordable wine.
Wine Wednesday is designed to expand your wine taste buds. Every month, we give you two new red and white options and your first pour is just 98 cents. I will be there with Magic 98 on Wednesday, June 7, to pour a glass for you. And this Wine Wednesday will be extra-special because not only are we giving away $50 to spend at Bonefish Grill at the end of the evening, we'll also be giving away a premium bottle of Veuve Clicquot Ponsardin "Yellow Label" Brut Champagne!
My Wine Wednesday appearances at Bonefish Grill will be taking the months of July and August off. We'll be back in September with two more fabulous wines for you to try. But just because Magic 98 won't be there doesn't mean you still can't enjoy any of this year's featured Wine Wednesday selections for just 98 cents. Stop in any Wednesday and order one of your Wine Wednesday favorites and get our special price. To see all of the featured wines, just click on any of my Wine Wednesday blogs.
Chef Rod and I are looking forward to enjoying a glass with you this Wednesday. Cheers!