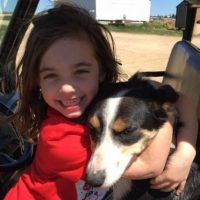 Our Kid of the Week is Collins, who is five years old and lives in Monona. Her mom, Tanya, says, "Collins is a good friend to her classmates. She loves animals and begged for a puppy until we got one. She is always asking for another trip to the zoo. She loves to save her money to buy way too many stuffed animals! She doesn't like sports, but she does enjoy swimming. She and her twin brother have enjoyed fishing this summer."
Collins wins prizes from Madison Property Management and Thompson Investment Management. To learn more about them, and to sign up a great kid in your life to win next, click here.
To see pictures and learn about some of our other Kid of the Week winners, click here.