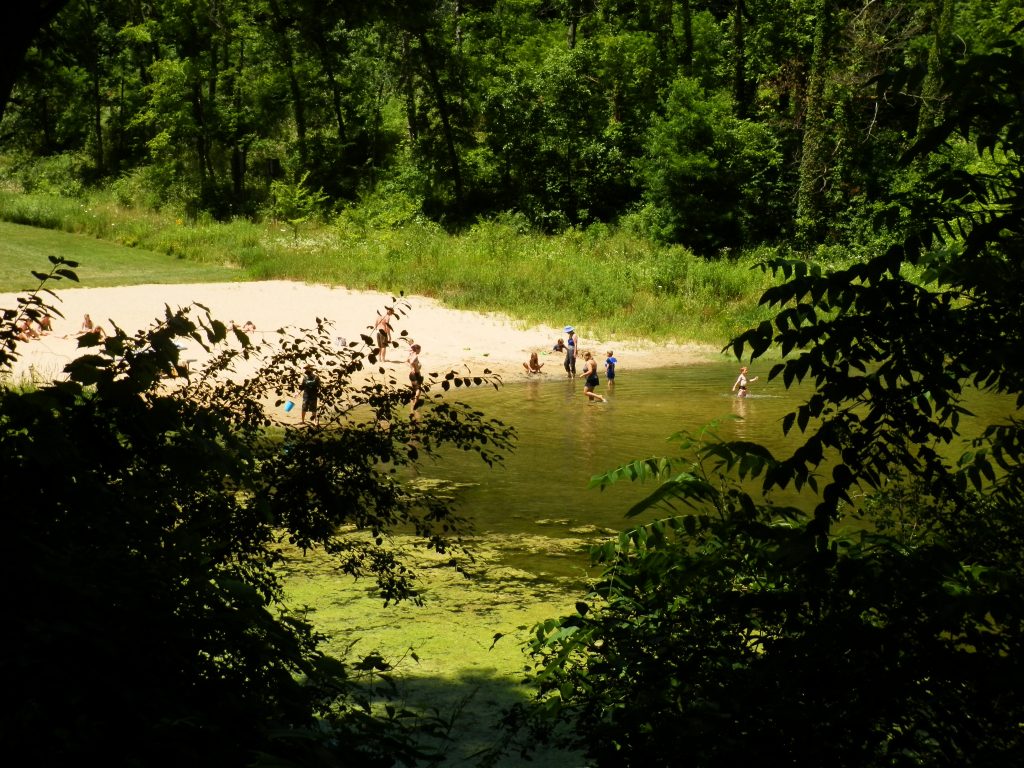 Now that it is officially summer, here is my recommendation for a picnic, boat trip, boat trip or just a nice walk under the canopy of old trees. It's the beach at Stewart Lake Park near Mt. Horeb (pictured here), and it's good for the soul.
Mt. Horeb has fun shopping, and several really good places to eat, plus it's a lovely drive from anywhere. I highly recommend Sjölinds Chocolate House because of the great food—and if you are as picky about coffee as I am!
Yes, Mt. Horeb is still the troll capitol, but as far as I know, the real ones still hide under the bridges. . . .