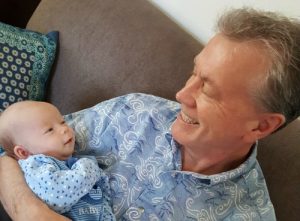 I said hello to Brisbane last Friday. He's the two month-old grandson of Dave Hanson, a good friend who died unexpectedly in January. Dave was a long-time Magic 98 sales staffer and a well-known Madison musician with the Hanson Family Jazz Band and the O'Bros. Dave was excited when he learned that daughter Melissa was expecting, and it made his death that much harder to accept.
Within seconds of being placed in my arms, Brisbane filled his pants, which I believe was a message from Dave.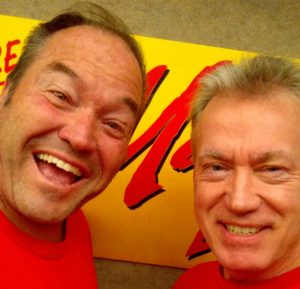 I said so long to Kevin Conlin on Saturday. When I met Kevin in the 1980s, he was well into a banking career, but I learned that radio broadcasting was his real passion. In the late 60s, he worked for the famous WISM, which was the first Madison station for Magic 98's parent company, Mid-West Family Broadcasting.
For the past 11 years, Kevin had gotten up in the dark every Saturday morning to work at Magic 98, engineering American Top 40. This month he and his family move to Iowa.