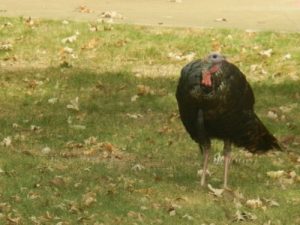 This past Sunday morning when I arrived at the station about 5:45, I was greeted by two hooting owls talking to each other. They sounded so sweet in the soft morning air!
We are lucky to have a bank of mature oak trees in our back yard. Lots of critters make their home there. I've not seen a fox, but I've heard of it.
Seinfeld (my name for the turkey you see here, who is funny just because he exists) is always back there, more then likely getting a handout from someone.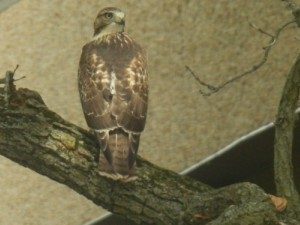 Sunday afternoon, Ginger and I were in the office and this hawk showed up! What a beauty and what a surprise. I'm certain it was posing!