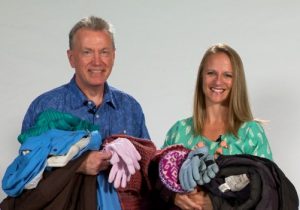 Koats for Kids is helping keep Madison warm this winter. Your help didn't go unnoticed: 5,781 coats are going to people who wouldn't have one without you! The Community Action Coalition has already started handing out coats! If you or someone you know is in need, here are some dates that might make a difference:
Now through Nov. 2 at the CAC offices, 1717 N. Stoughton Rd.:
Tuesdays, Wednesdays, and Thursdays 10-am-3pm
Saturday, Oct. 28 10 am-3pm
Extended hours:
Wednesday, Oct. 18 & Oct. 25 10am-7pm
Koats for Kids couldn't happen without you! If you'd like to volunteer with Koats for Kids, click here.