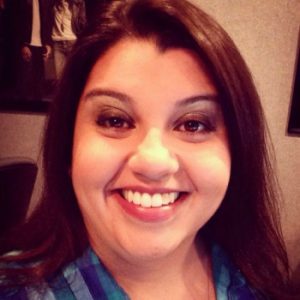 What a week it's been! THANK YOU for being here for my first week on Magic 98!
I'm starting to get more acquainted with the beautiful building that houses the Magic 98 studios—you've probably driven by, or been here if you've won Magic Money—and inside these walls, I've met a lot of friendly faces! You know the Magic staff—Pat, Lanette, Ginger, Sara, Jim, Kathryn, Patti—and let me tell you, they are just as amazing in person as they are on the air. Since I had listened to the station prior to starting as an employee, I felt like I already knew everyone. Now I'm lucky enough to get to work alongside them. Big thanks to Pat, Netty, Ginger, and Sara, who have been helping me get comfortable in our studio, and in finding my way to the restroom. 
I want to thank three of our Magic listeners for extending a warm welcome:
Connie from Monticello, a "long-time 'Magic fanatic!'" emailed during the Sneak Preview to 98 Hours of Christmas Magic: "Hi and Welcome … It's great to hear your cheerful voice in the afternoons here at my business. Now that it's after Thanksgiving, I'm ready for Christmas music—and Magic is filling the bill quite nicely today. Welcome to the neighborhood!"
Doug from Janesville, another longtime listener. sent me an awesome "to-do" list with suggestions on what to see, eat, and do in the Madison area. "I hope your transition into Magic and Badger Land is delightful with dreams coming true. I love the Magic announcers and I'm sure you'll thrive among them and being one of them."
Ted from Mt. Horeb: "Glad to hear you found a home here in Madison.  We've already forgotten about your Minnesota background. Now you're a Badger!! Lol. Hope to meet you someday during a Magic 98 event."
THANK YOU for 1) letting us into your lives each day via the radio, and 2) welcoming me with open arms! I can't wait to meet you! I've had so much fun so far, and just think—it's only been a week! I can't wait to see what the future has in store for us.
I love hearing from you so please don't hesitate to reach out. You're never bothering me. You'll hear me on Magic 98 between noon and 3PM weekdays. Can call me in studio at 321-0098,or  you can email me at Jillene@Magic98.com.

I'm at all of these places too:

Facebook: https://www.facebook.com/JilleneJillene/
Twitter: https://twitter.com/jillenejillene?lang=en
Instagram: https://www.instagram.com/jillenejillene/
In case you missed it last week, you can read more about me right here.