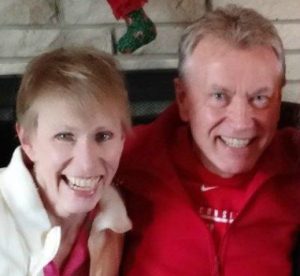 Sara Freeman started at Magic 98 in the mid 80s while still in college, and has since appeared in every time slot around the clock.
For whatever reason, not many women have hosted morning shows, but Sara has, in Madison, in Springfield, Illinois, and in Dubuque. She's worked in many radio formats, oldies, talk, rock and even smooth jazz, debuting Magic at Night in 1987.
After all her time on Magic 98 you may not have picked up on Sara's wickedly dry sense of humor. I will miss that now that she's decided to step away from a daily radio show, but I'm glad she'll still be having fun on Saturday at the 70s.
Congratulations, Sara! I have never worked with anyone I respect more than you.