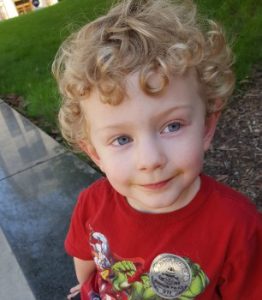 Charlie is our Kid of the Week. He's four years old, he lives in Montello, and he was nominated by his father, Mike. Mike says, "Charlie is the kindest, sweetest kid you will ever meet. He loves people, animals, and nature. I received a postcard in the mail the other day from his school telling me how kind he is and that every day for the last three weeks he was coming to school, finding a random kid, hugging them, and then telling them how happy he was to see them. I'm so proud to see the little person he is growing up to be."
Charlie wins prizes from Madison Property Management and Thompson Investment Management. To learn more about them, and to sign up a great kid in your life to win next, click here.
To see pictures and learn about some of our other Kid of the Week winners, click here.