Magic 98 and Kelley's Market recently teamed up for the Magic Mug Fill-Up! Winners received a Magic Mug (pictured below), good for a free fill-up of coffee, hot chocolate, or any fountain beverage at any Kelly's Market location, every day for the rest of the year!
See more of our winners here.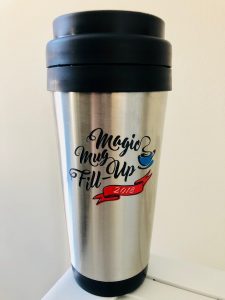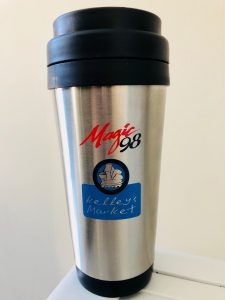 As a courtesy to our partners at Kelley's Market (Kelley Williamson Mobil) please honor the following when you win a Magic Mug:
I agree to only visiting one local Kelley Williamson Mobil/Kelley's Market store once per day.
I agree to only fill the mug that I have been supplied (no other thermos, travel mugs, carafes or containers will be accepted).
I agree to produce the supplied mug at the time I dispense my coffee or other beverage, and use only this mug to fill up at the KW location.
Damaged, lost or stolen mugs will not be replaced under any circumstance and stand-in mugs will not be allowed.
I agree to notify a KW staff member when I redeem my coffee/beverage. I will also produce the 2018 "Magic Mug Fill-Up" mug to the staff before I fill it.
Non-transferable, even within household.