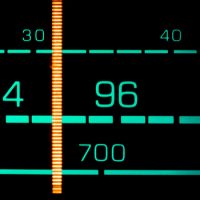 You may not have heard about the recent death of Don Bustany. You may not recognize his name at all—even though he's mentioned on Magic 98 every weekend. Don Bustany was the co-creator of American Top 40 with Casey Kasem. Back in 1970, he and Casey dreamed up the idea of a weekly countdown show based on the authoritative Hot 100 chart from Billboard magazine. And you know all about what happened next.
You have probably seen Don Bustany's name on your TV, too. His "day job" while American Top 40 was getting off the ground involved working behind the scenes on some famous network TV shows, including The Mary Tyler Moore Show and The Bob Newhart Show, where he's credited as a camera coordinator.
Although Casey is most famous for his radio show, he was frequently seen—not just heard—on TV, and not just as himself, but as an actor. Just last weekend I watched an old Hawaii Five-O  that featured Casey as a combative TV talk-show host. It was one of two appearances he made on Hawaii Five-O, both in 1974. In the other one, he played a sleazy department store owner. (Click the links to see him.) Over the years, Casey also acted in episodes of Fantasy Island, Charlie's Angels, Quincy, and Ironside. That's besides the dozens (or maybe hundreds) of cartoon voices he did during his long career.
Don Bustany and Casey Kasem. They aren't making guys like them anymore.