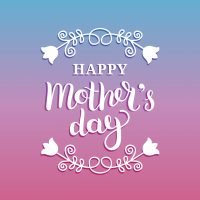 Mother's Day means a lot of things for a lot of different people. In our youngest years, it means creating a stunning piece of puffy paint and glitter art with the help of a teacher or daycare provider. As a husband, it may mean removing the little ones from the house for the day so Mama Bear can recharge and have a moment to herself. For the mom of teenagers, Mother's Day may end up being another notch in the belt of weekend tournaments and bleacher dwelling. Then there are the Mother's Days after you become a mom for the first time, and you get to see your own mom as a grandmother. What precious moments! There is no relationship that's more important than there is between a mother and her child, and we'll soon be faced with an opportunity to do our best to try and show Mom just an ounce of how much she actually means to us.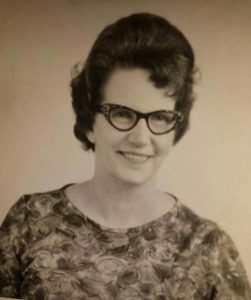 My mom doesn't live in the Madison area, and it's rare that we get to spend a Mother's Day together, so I do my best to make that up with cards and flowers delivered to her door and a few extra calls. For my mom, who's been without her own mother for going on 30 years, it's a bittersweet day. My mom was the youngest of five, the only girl in the family, and she and my grandmother were always very close. I was only three years old when my grandmother passed away, but because of the stories my mother and others have shared with me over the years, I feel like I know what a tough, caring, kind woman she was. She was the center of our family and loved her grandchildren immensely. I feel very connected with my grandmother for a number of reasons. I've read her diaries, where she wrote of her life and day-to-day happenings, her faith in God, and her prayers. I have jewelry boxes of my grandmother's, filled with costume necklaces, rings, and pins, mostly Avon. In fact, I'm wearing one of her rings as I type this blog on my computer!
I'm incredibly blessed to come from a line of strong and faithful women like my grandmother. I know so because I have scrapbooks filled with photos, newspaper articles, and sheets of gold about my great-grandmother, as well as my great-great-grandmother, who was the first in our line to move to America from Sweden and start a life in the Midwest. She lived to be over 100 years old, and the more I find out about her, the more I find myself talking to her in an almost prayer-like way. I've never heard her voice, but sometimes I think I hear it in my heart, guiding me through life and those moments where a grandmother's love could really come in handy. (She's pictured at the bottom of this post.)
This Mother's Day, I'll spoil the heck out of my mother. I'll wear some of my Grandma Elsie's jewelry (she's pictured above), and I'll finally frame the priceless photos I have of my great-grandmothers, Anna and Marit. I'll read through the scrapbooks. Like every time I look through them, I'll come across something new about them and the legacy they've left for me.
If we all faced the world knowing we are our mothers' daughters, or grandmothers' granddaughters, and took the love she has for us as we face the world, there'd be a whole lot of women walking around with their heads held high, their shoulders put back, a smile on their face, and courage in her heart. This Mother's Day, I hope you're able to spend time with your mother. If you're not, my wish for you is you can find a way to honor her memory and love for you. Happy Mother's Day!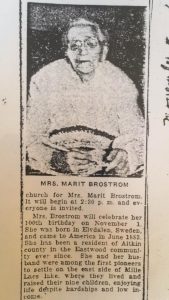 Reach out to me anytime on Facebook, or email me at Jillene@Magic98.com.